School Night to Join Scouting provided by:

Join Scouts Today!
Welcome to www.IWanttoBeACubScout.org. You have found us becasue you have seen us on TV, heard us on the radio, received a flyer, found Ethan (our cardboard spokesperson), or stumbled upon us because, well, YOU WANT TO BE A CUB SCOUT!!
The Cub Scouting program is uniquely designed to meet the needs of young boys and their parents, through offering fun and challenging experiences that boys and parents do together. From this page you can find a unit to register in, find a sign up night to go to, or read some awesome stories about how great Scouting is! (Don't just take our word for it)
Here are some FACTS about Scouting!

Online registration is live!


The following units/Packs allow Online Registrations as of 7/20/17. You can click on the unit name to go register for that unit NOW! For more metro areas like Columbia, Jefferson City, Mexico, Sedalia, and other communities where the is more than one pack, you do not have to go to a particular pack even though your Cub Scout goes to that school. We want you to attend the best pack for you and your Cub Scout to maximize your experience. If you have a friend in another pack but they go to a different school, by all means, go join with them.
If you would like additional unit options, you can click the "This is Scouting" image below and search units near your address. For those that do not allow online registrations, you will be submitting a lead and they will follow up with steps to take to get registered.
NOTE: If you register online you will have to pay with a credit card. They will charge you a prorated amount from now until the end of the year ($2 per month) for registration and $1 per month for Boys' Life Magazine if you choose to subscribe (you opt out in the registration site). Example: If you sign up on September 15, you will pay $2 for September, October, November, and December or $8; $12 if you chose to subscribe to Boys' Life Magazine.
Since Scouting is year long program, the prorated amount will cover your Scout until the end of 2017. You will be asked by your Cub Scout Pack to pay your dues for 2018 in (October-December) as they complete their annual re-charter ($24 for registration and $12 for Boys' Life). They may have additional Pack dues that they charge as well to offset expenses but those are on a pack by pack basis (some packs do not charge additional fees).
The registration fees and Boys' Life fees do not stay local, they both go to the BSA in Irving, TX.
Here is a master list of all of the School Nights to Join Scouting as of 8/22/2017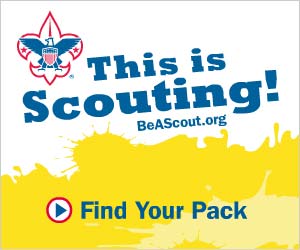 Find a pack near you here!
Online Registration Notes For Units:
Unit Key 3 (Committee Chair, Unit Leader [Cubmaster, Scoutmaster, Venturing Advisor], and Chartering Organization Representative received this email on 5/23/2017, this one on 5/30/17, and this one on 6/6/17 informing them to create/edit their My.Scouting account, configure their Online Registration Tool and Unit PIN. Formal trainings on online registrations are forthcoming at each of the School Night to Join Scouting Kickoffs in July!
Here is the district that you will be in and when the School Night to Join Scouting will be in your area this fall. You should recieve a flyer inviting you to get signed up as long as your school district allows flyers to be sent either hard copy or electronic.
District (Counties)

School Night to Join Scouting

Kinderhook District (Morgan, Miller, and Camden)
Grand Prairie District (W. Monroe, Randolph, Callaway, Audrain, Montgomery, Pike)

Tue. Aug. 29

Boonslick District (Cooper, Boone, Howard)

Thu. Aug. 31

Five Rivers District (Cole, Osage, Gasconade, Moniteau, and Maries)
Osage Trails Districts (Chariton, Saline, Pettis, and Benton)

Thu. Sep. 7

Mark Twain District (Ralls, Lewis, E. Monroe, and Marion)
Black Diamond District (Schuyler, Sullivan, Putnam, Adair, Scotland, Knox, Linn, Macon, and Shelby)

Various Dates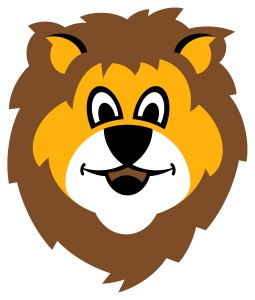 Lion Pilot Program
Packs typically serve boys in the 1st-5th grade. The following packs are piloting a kindergarten program called Lions. For contact information for each of these locations contact bryon.haverstick@scouting.org.
Additional Packs will be adding this pilot program for the fall of 2017.
Pack 19 (Moberly), 180 (Queen City), 401 and 404 (Kirksville), and 278 (Renick)
Packs 134 (Ashland) and 2, 6, 58, 257, 700, 909, 708, and 733 (Columbia)
Pack 553, 57 (Mexico)
Packs 3, 17, 333 (Jefferson City)
Packs 34 (Warsaw), 33 (Lincoln), and 54 and 65 (Sedalia)
Packs 14 (Eldon), 21 (Lake Ozark), 232 (Osage Beach, and 229 (Camdenton)
Pack 107 (Bowling Green), 181 (Hannibal)