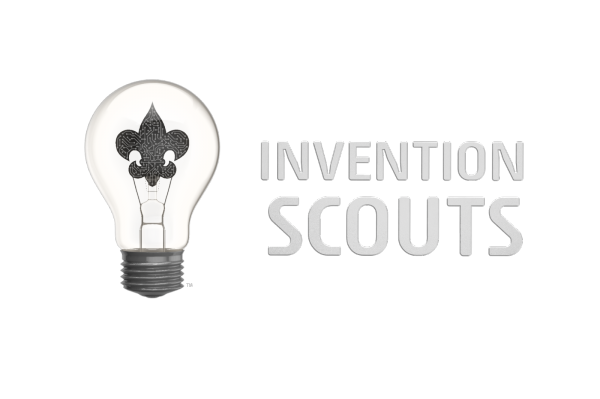 FIRST-EVER INVENTION JAMBOREE WAS A SUCCESS!
Introduction: The Great Rivers Council is proud to be the first council of the Boy Scouts of America to have Invention Scouts as part of its scouting program. Invention Scouts was started in 2015 by Dr. Jeanne Sinquefield and Steve Goldstein; with the mission of helping scouts to "Become Inventors for Life". For more information on the evolution of Invention Scouts, please go to www.inventionscouts.org. Check out the video below to hear from Scouts and Adults about why inventing is so important to them.
Program: Invention Scouts provides a unique, fun, accessible, and inexpensive program to ALL levels of scouting (Cub Scouts, Scouts BSA, Venturing, & Exploring). We offer some of the most unique program in all of the Boy Scouts of America including our GAMEDAY BSA E-Sports Tournaments and NOVA Family Camps. Invention Scouts activities and events are offered year-round.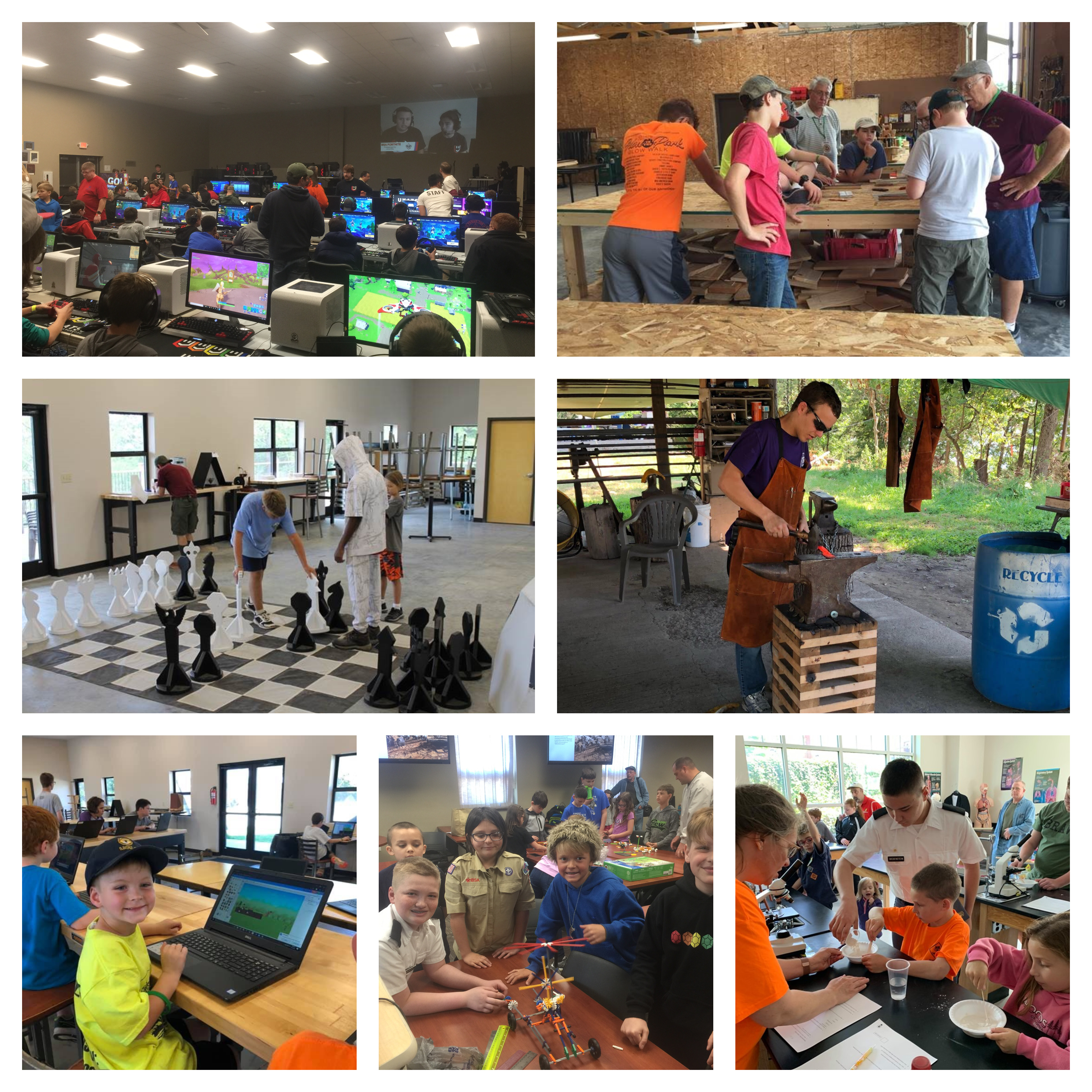 Facilities & Resources: Invention Scouts has a wide-variety of resources that can be utilized by your unit. The flagship of Invention Scouts is the Sinquefield Invention Campus located at the Lake of the Ozarks Scout Reservation; opened in May 2017. The Great Rivers Council is currently the only council to have an invention campus. The Sinquefield Invention Campus consists of three parts: the lab, the program building, and the blacksmithing/metalworking building. The lab is a 6000 square foot, state-of-the-art facility fitted with a multitude of cutting-edge technology including Epilog Lasers, and 3D Afinia Printers. The program building is fitted with a ShopBot CNC Router and a full woodworking area. The blacksmithing/metalworking building consists of various blacksmithing tools, welding equipment, and belt sanders among others.
There are eight focuses of the Sinquefield Invention Campus: electronics & robotics, 2D design & woodworking, 3D design, print & design, multimedia, blacksmithing & metalworking, leadership, business & ethics, and creativity.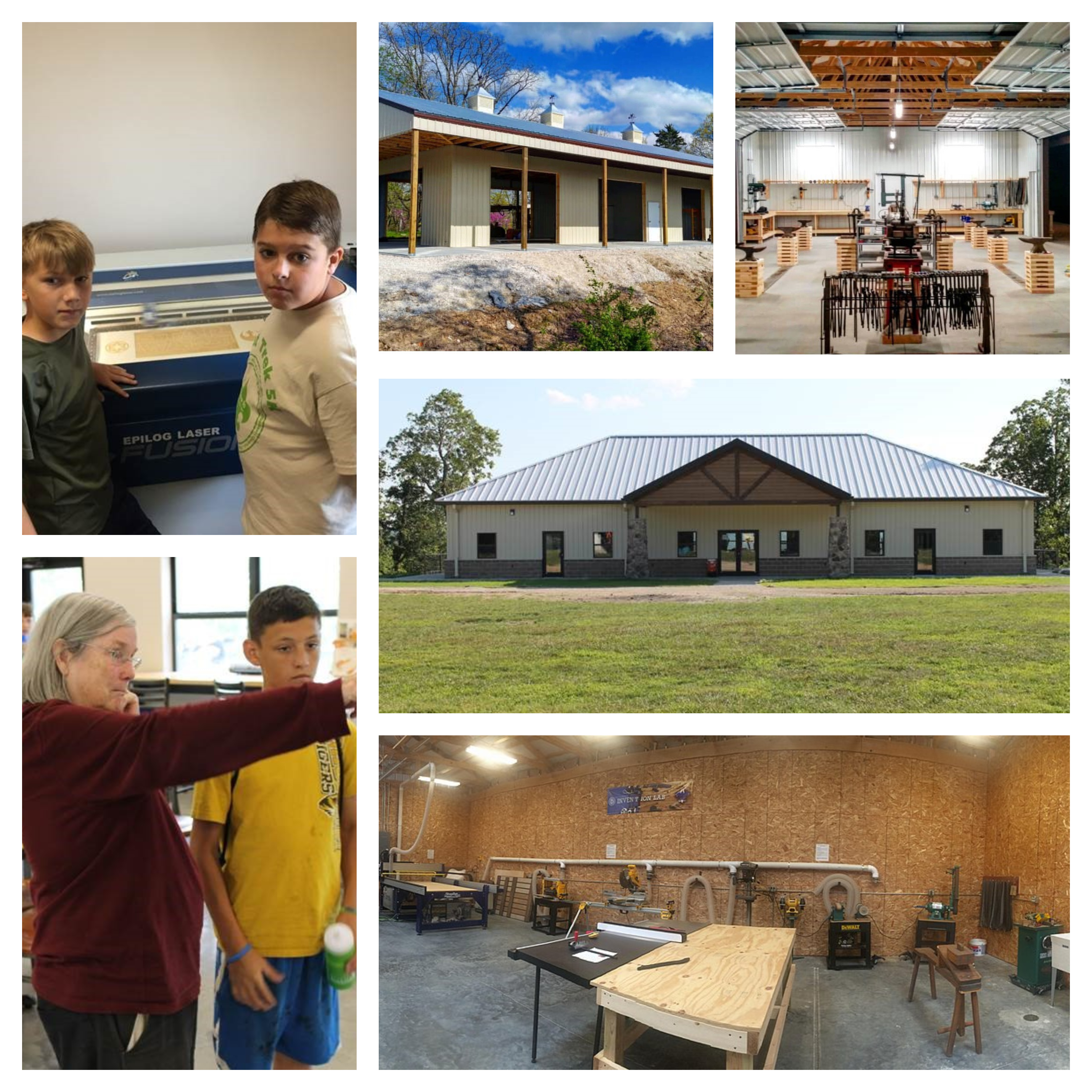 In addition, the Great Rivers Council has two mobile invention labs, a 14-foot trailer and a 24-foot trailer. Designed by three Eagle Scouts, the mobile invention labs embody the mission of Invention Scouts. Each mobile lab can be hooked onto a truck and taken anywhere in the council. Each is fitted with an Epilog Laser, 3D Afinia Printers, a Brother Embroidery Machine, and littleBits among others. The mobile labs are great tools for school night join sessions, unit meeting activities, weekend activities, and more! To learn how to reserve the mobile lab for your unit, please contact Invention Scouts Executive, Thomas Yang, at thomas.yang@scouting.org or (573) 449-2561 x 210.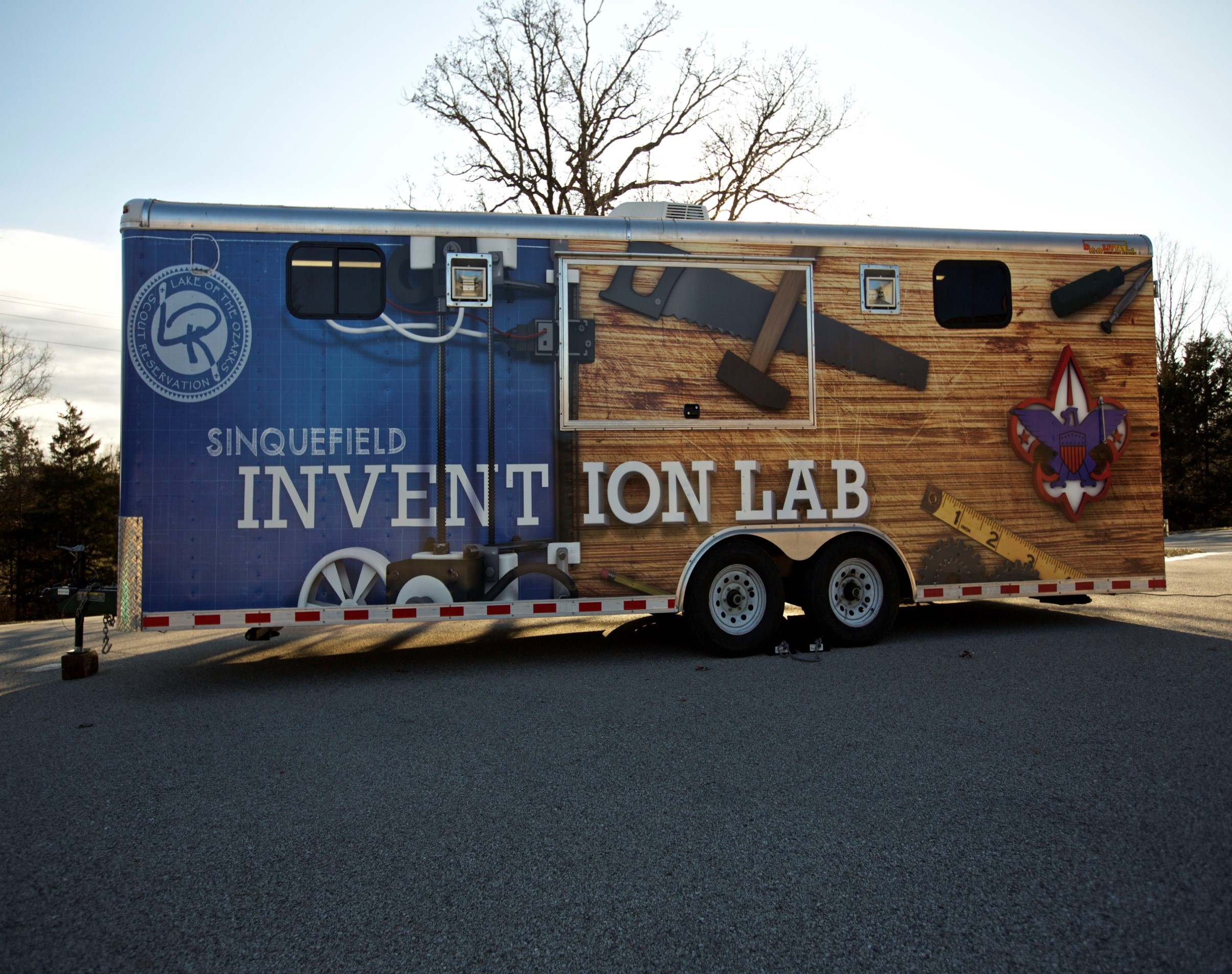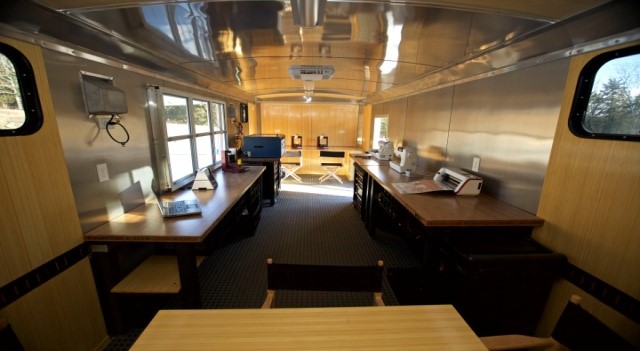 For a more comprehensive look at the interior of the mobile invention labs, please click here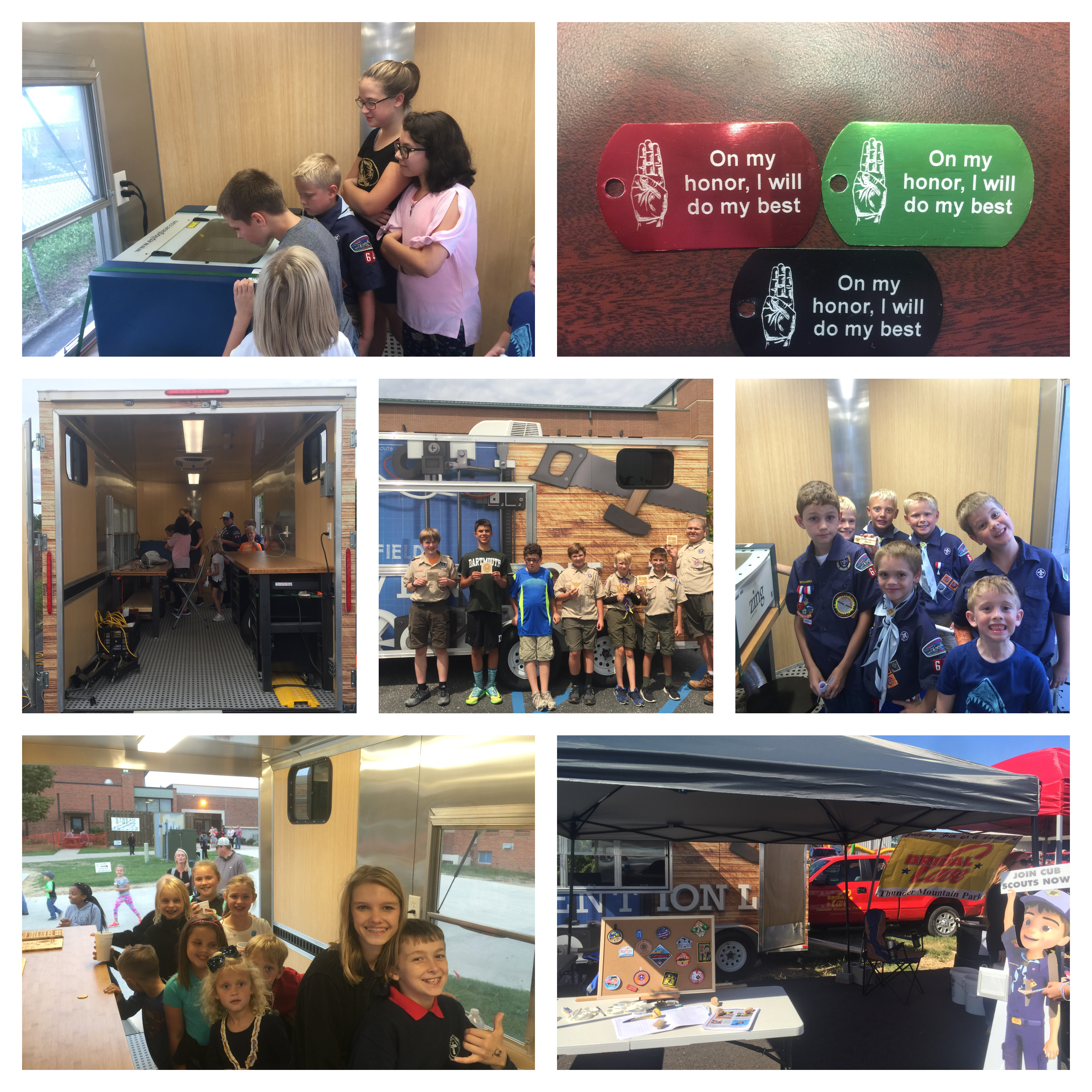 Units & Advancement: In addition to providing program to the BSA's traditional and non-traditional scouters, Invention Scouts has its own units. Boys and girls, aged 11-21, can join an Invention Scouts unit. An Invention Scout unit is chartered and organized very much like a crew or post. Invention Scouts also has its own advancement. There are four ranks in Invention Scouts: Invention Scout, Apprentice, Journeyman, and Master. For more information on what a typical Invention Crew or Post looks like and how they can advance, please click here
If you have any questions or are interested in starting/joining an Invention Scouts unit, please contact Thomas Yang.
Invention Scouts is powered by: